Up All Night New Orleans: Issue 1
Welcome to your new guide to the city's sexiest entertainment options!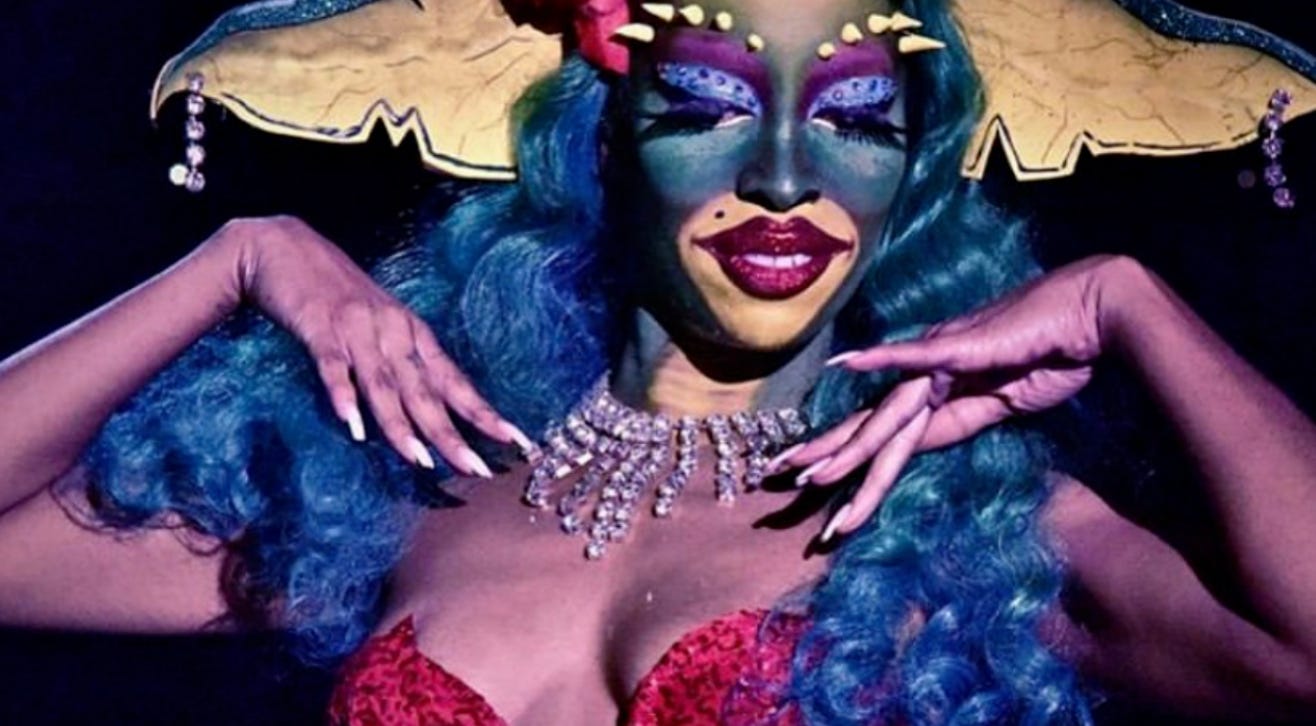 Welcome to Up All Night New Orleans first issue! We didn't mean to arrive the night after a hurricane, but what can you do? We hope you're all safe and that power comes back on soon - we're hooked up to a steam kettle via USB to get one bar of wifi to send this out, our inaugural issue!
This week's listings are below, but first a polite note to ask for your support. If you've enjoyed the city's burlesque/drag/cabaret/variety shows in the past, we'd sure appreciate a (very cheap!) subscription so that we can pay our performers money for some premium content, photos sets and videos that we can then deliver to YOU, for as little as just $0.86 PER WEEK! See those great value options here and enjoy exploring our new website. Thank you so much!
Listings will arrive every Thursday morning, hurricanes permitting! Here we go with this week's most alluring nights and more!
Week Thursday Oct 29th - Wed Nov 4th
Thursday 29th October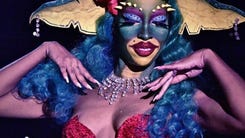 Bounce & Grind Burlesque - Black Magick Edition
8pm CST
Some of the finest black babes from around New Orleans (with special guests from around the country) for their BLACK MAGICK EDITION. From classic spooky striptease to hell raising drag, get ready for this line-up to show you their dark sides. And you can get creepy from the comfort of your own demon lair as we live stream the show!
Starring: JUNO, Jeez Loueez, Maxi Glamour, Sailem, Franky Canga, Martika, Phathoms Deep, Anjle, Back to Black Burlesque, Uncle Freak.
​bounceandgrind666.eventbrite.com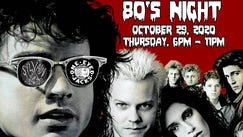 One Eyed Jacks Takeover Sylvain
6pm CST @ Sylvain
In-person event. Social distancing and masks required.
A throwback, 80's themed seated party hosted by the family of One Eyed Jacks! Please come in costume; this will be a seated event, social distancing required, hand sanitizer readily available, and be ready to get purified in the waters of Lake Minnetonka. Sylvain will be slinging bar food and we will have OEJ bartenders serving the finest libations, and OEJ + Sylvain merchandise flowing! Ticket sales limited but walk-ins welcome throughout the evening!
Facebook event page
Thurs 29th - Sat 31st Oct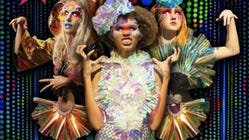 La Adorna's House of Eclectic Souls
Multiple dates/times
Masked, in-person event. Just in time for the Hallow Season, JAMNOLA artist, La Adorna brings her vision, vibrant lights and bold craft couture to transform JAMNOLA into a spectacular and enchanting journey of glittery ghouls, sparkling specters, and avant-garde apparitions. Enjoy a hauntingly beautiful guided tour that includes a La Adorna curated playlist, artist appearances, professional photography, a costume contest with prizes, goodie bags and more.
Jam NOLA
Thurs 29th Oct - Sun November 1st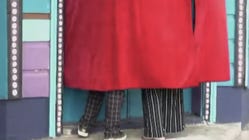 Peep Show @ The AllWays Lounge
Times vary
In-person event. Buy tokens and drinks (served in a souvenir cup!) at the serving hatch, and then get your own personal peep show behind the velvety curtained booth! A rotating cast of the city's best performers are waiting for you!
Thursday 29th : 4pm-8pm Velvet Spade
Friday 30th : 4pm-7pm Ramona Rose / 7pm to 10pm Saintess
Saturday 31st: 4pm-7pm Amber Martin and Katelyn Kennedy /7pm-10pm GoGo McGregor
Sunday November 1st: 4pm-8pm Sweet Tea Timothy boylesque
Friday and Saturday: 5pm-9pm Trey Bien tickling the ivories from the lobby into the courtyard
Thurs 29th Oct - Sun November 1st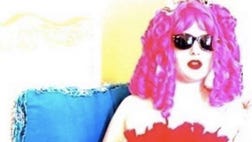 Tangerine Dreams - Live in Your Living Doom!
(link to a digitally recorded event that ends on Sun 1st Nov at 10pm)
Honey Tangerine Productions is back once again for the spooky season, bringing you another dynamite of a digital event, showcasing some of the best and brashest burlesque in New Orleans. Simply send a v3nm0 donation of $10 or more to @cecilia-russell, along with your email address, and you will receive a digital rental that will remain active from 10/25 - 11/01.
And what wild, wily talents will have you howling at the moon THIS month...? None other than: Anjle, Velvet Spade & Juno! No raisins or peppermints in THIS bag of treats! Join them, your hostess Cece Dynamite and her bad dreamboat of a manservant, Lucky Strikeout, for an evening of strips and tricks that promises to give you serious goosebump n' grinds!
Facebook event page
---
SIGN UP NOW TO GET ALL THE SEXIEST EVENT LISTINGS IN YOUR INBOX EVERY WEEK!
---
Fri 30th Oct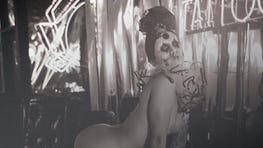 Reserve: Halloween Burlesque
8pm CST
A regular, in-person Friday night event at Nola Art Bar. Indoor seating, socially distanced, masks required. Featured performances throughout the night by Bella Blue and Juno. Reservations are required. No walk ups.
www.nolaartbar.com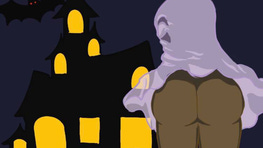 Bippity Boppity BOOty
11pm CST
FoxyRose Productions is proud to present Bippity Boppity Booty!
An online event featuring the magical talents of: Jessica Nova, Audrey Vin Rouge, Nicki Nicolai, Anjle, Thomas Jones, Pup Xerxes, Laveau Contraire, Ramona Rose &, Fox Monroe. This virtual adventure will be full of Burlesque, Drag, some original local music, and queer thottery.
Facebook event page
​Fri 30th & Sat 31st Oct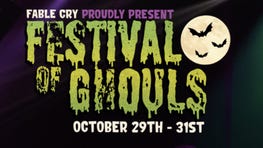 Festival of Ghouls Late Night Ghoulesque & Drag Digital Show Night 2
10pm CST
Two evenings of mystery and macabre. Each night features a unique set of performances with talent ready to wake the dead. This show is the late night Ghoulesque feature of Festival of Ghouls, a three day streaming experience hosted by Fable Cry of Nashville. After the streaming event you will be able to join us for the late night bumps in the night with our amazing cast! Our drag performers are all from season 3 of Dragula featuring: Louisianna Purchase, Evah Destruction, Dollya Black and the King of Season 3 himself, Landon Cider! Our burlesque performers are: Vita DeVoid, Jessica Nova, Xena Zeit-Geist, Evelyn Vinyl, Ginger Oh Snap, Remy Dee, Silver Kitsune, Honey Moon, Sophie du Mal, Rockabilly Roxie, Vinegar Tom, Ms Rose Martel, Miss Meccakhan, Batsy Sinclair, Juju Bone, Betty Vou Plait & Betsey Bits. Your hostess for the evening will be Patsy Climax!
festivalofghouls.com

Sat 31st Oct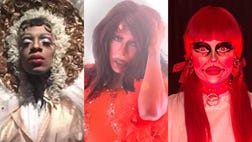 HallowQUEEN Drag Brunch
11am CST & 1.30pm CST @ Coffee Science
In-person event. Masks and social distancing. Let's get spooky! A special Drag Brunch featuring FRANKY, Laveau Contraire, and Tarah Cards! Brunch begins with an amuse bouche and ends with a sweet bite, includes 2 mimosas poured with fresh squeezed orange juice. Prepaid reservation for parties of 2 to 4, $51 per person. Reservations may be made here: www.exploretock.com/coffeescience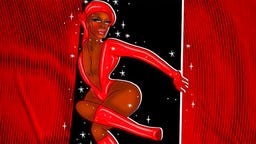 Roof Deck Divas: A Drink and Drag Experience
7pm CST @ Capulet
In-person event. Masks and social distancing. Are you longing for a cute, outdoor drinking experience with some of your best buds? Has the pandemic left you feeling anxious about the thought of socializing? Well we're here to change that!
$100 gets you a table for 4 guests (21+). This includes a bottle of red, white or sparkling wine, or your choice of our shrubs and sodas for non-drinkers. For bites, this includes your choice of 24 Korean fried wings(GF) or Korean fried cauliflower wings(GF/v) for you and your friends. Additional drinks can be ordered through Venmo and delivered to your table. Rooftop drag entertainment by Analia XO, Mistie Bonét and your host, FRANKY. All tables will be socially distant and mask wearing is strictly enforced when you're not at your table.
capuletbywater.com/drag
Kinky Salon Halloween
8pm-2am PST
An online play party from the original Kinky Salon team in California! Tune in from anywhere in the world to the epic, members-only, multi-city, multi-roomed, digital adventure in the KS+ Party Portal!
kinkysalon.com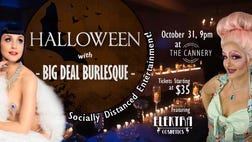 Halloween with BIG DEAL BURLESQUE
9pm CST @ The Cannery
In-person event with masks and social distancing. Trick or treat? New Orleans premier touring burlesque and variety show BIG DEAL BURLESQUE has plenty of treats in store for you on All Hallow's Eve. We'll skip the frights and provide decadent delights.You'll experience burlesque, drag, comedy, acrobatics, and more set in a spacious and stunning venue. This is the safe, socially distanced show that you've been craving! Don't forget to dress up! Prizes will be awarded for the best costumes. Featuring an All-star Cast! Roxie le Rouge, Mammary Lane, Phathoms Deep & Vivacious Miss Audacious. Tickets $35-75 in advance.
Ticket link
Sun 1st November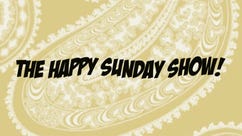 The Happy Sunday Show!
10am CST
The weekend's most uplifting tunes (pop, Motown, soul, jazz and more) on this online radio show from Kinky Salon NOLA's Lovetempo DJs
www.lovetemponola.com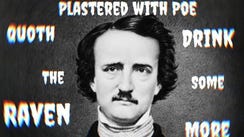 Plastered With Poe
8pm CST
From the minds of the Satanic Dream and the Fantasy Dumpster Goblin of Sundown Striptease! What's that gently rapping on your chamber door just in time for Spooky Season? Coming at you on Facebook Live! It's the cast of Plastered with Poe! A new, limited web series where we imbibe our most favorite cordials and tinctures and laudanum and whatever we can get our hands on and recount for you the poems and tales of the King of the Creeps himself: Edgar Allan Poe! Join a new cast each week from New Orleans and beyond for an evening of macabre, drunken fantasy that would make a Baltimore boy proud!
​Event link tbc

Tues 3rd Nov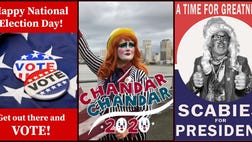 Clown Town Election Night Coverage
8pm CST - Online event
Bored in this crazy Covid-19 social distancing? Fear not...Clown Town to the rescue! Tune in for S02 E07 of ClownTownTV, accompanied by a party/live chat from the comfort of quarantine. Pre-Show/Opening Acts: Spanky's 40 piece Rip 'n' Dip by Jobydiah Hudson III, Matt Dethrow, and Bryan Beardsley. Music by Dave Hammer, PeepShow at The AllWays Lounge & Cabaret, Stop Animation by Jobydiah Hudson III. ClownTownTV features Performances by T'sarina Hellfire, Scabies the Clown, Flutterbug, Stanley Roy, Cassidy Copperhead, Sideshow Matt & Resident Artist ChandarChandar.
Facebook event link

That's the highlights for this week! Thanks for reading, please consider helping us support our lovely local performers, and we'll see you next week. Take care out there!
UP ALL NIGHT NEW ORLEANS